Delta Revolution is the next generation sire that all serious breeders need to look at.
Delta Revolution is a complete outcross to the majority of the other high performing Wagyu sires without sacrificing any performance characteristics. 
Delta Revolution is ranked #6 in the breed for his major indexes by the Australian Wagyu association for the 2019 born bulls.
Analysis of the EBV & Breedplan data shows that Delta Revolution throws calves which:
EBV Percentiles for DELTA REVOLUTION (AI)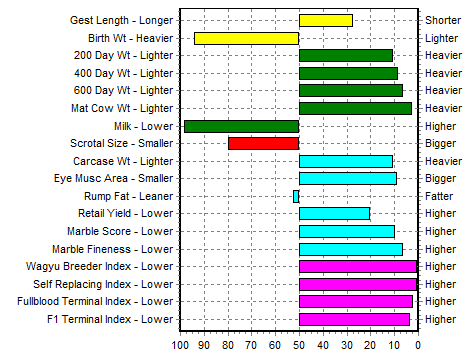 50th Percentile is the Breed Avg. EBVs for 2019 Born Calves
December 2021 Wagyu Breed Plan

Data sourced from University of New England data & more detail can be found here.