Poll Wagyu Romanov is an excellent homozygous bull with a strong growth pedigree.    
Romanov is the smart choice for breeders looking for a structurally sound bull that will create a platform of polled-ness & milk into their polled female herd.
Once the polled female herd is established with frame, the next cross can be a more focussed polled marbling sire.
Analysis of the EBV & Breedplan data shows that Delta Revolution throws calves which:
EBV Percentiles for ACADEMY RED WAGYUS TAMBO H18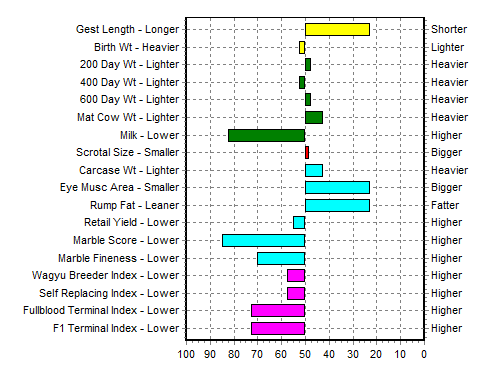 50th Percentile is the Breed Avg. EBVs for 2019 Born Calves
December 2021 Wagyu Breed Plan

Data sourced from University of New England data & more detail can be found here.