Trent Bridge Nurture is a excellent sire for breeders looking to produce heifer or dairy cross calves with outstanding marbling & small birth weights. 
Trent Bridge Nurture highlights:
EBV & Breedplan data shows that Trent Bridge nurture produces calves which:
EBV Percentiles for TRENT BRIDGE NURTURE (ET)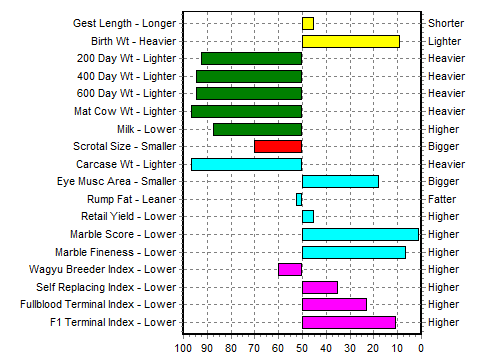 50th Percentile is the Breed Avg. EBVs for 2019 Born Calves
December 2021 Wagyu Breed Plan

Data sourced from University of New England data & more detail can be found here.