Bar R-AB 4504 (PB20462) (P) - JJRPK4504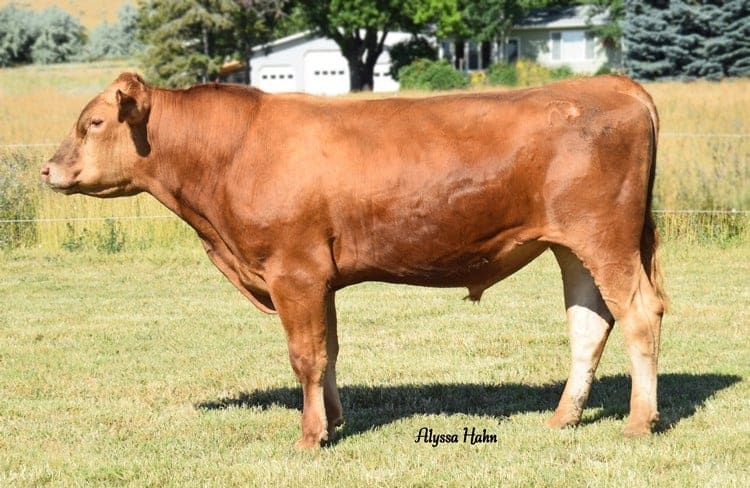 Purchased from the joint venture between Agribeef & Bar R Cattle Company by Delta Wagyu in 2016. 
4504 is the first Tajima Red Polled bull produced by leading US Stud Bar R Cattle Company. 
4504 was a top selling Bull at the Bar R production sale and can be traced back 11 generations of breeding on legs of the pedigree & includes the four bulls imported in the mid 1970's. 
4504 is HP Polled & is being used extensively by Agribeef in the USA.
4505 throws calves that are red in colour but have all of the high marbling carcass traits of the best black wagyu genetics
4504 is well suited to any akaushi herd that is looking for genetic diversity whilst maintaining their full blood status & their homozygous red status. 
Analysis of the EBV & breedplan data shows that 4504 throws calves which are:
EBV Percentiles for BAR R-AB 4504 (PB20462) (P)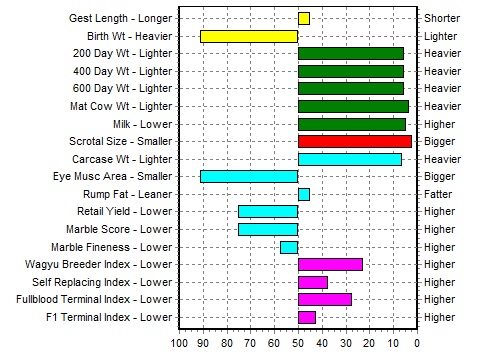 50th Percentile is the Breed Avg. EBVs for 2019 Born Calves
December 2021 Wagyu Breed Plan

Data sourced from University of New England data & more detail can be found here.