Peppermill Grove Evidence is the most widely used sire in Europe by breeders who value fertility and marbling. 
His genetics are most commonly used in Dairy AI breding programs to create F1 calves with consitant expression of marbling & growth rates.
Peppermill Grove highlights:
Analysis of the EBV & Breedplan data shows that Peppermill Grove Evidence throws calves which:
EBV Percentiles for PEPPERMILL GROVE L0013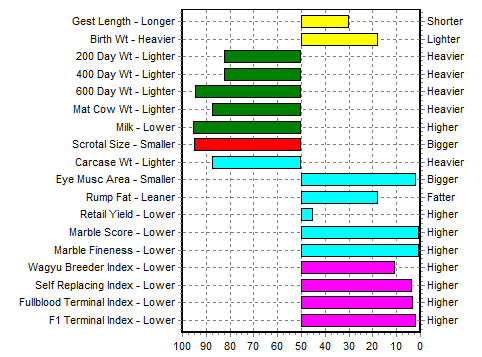 50th Percentile is the Breed Avg. EBVs for 2019 Born Calves
December 2021 Wagyu Breed Plan

Data sourced from University of New England data & more detail can be found here.