Big Al is Mr Growth.
He produces calves that are bigger, stronger & heavier than other bulls.
His progeny will stand out in any fat cattle saleyard. 
Big Al's calves are well suited to breeders with big framed cows looking to increase the muscle density of their herd.
Additionally, Big Al suits breeders looking for traditional looking animal. 
A detailed look at Big Al's EBV & Breedplan data shows he is the leading sire for all the Growth characteristics like:
EBV Percentiles for SUMO CATTLE CO BIG AL K401 (AI)(ET)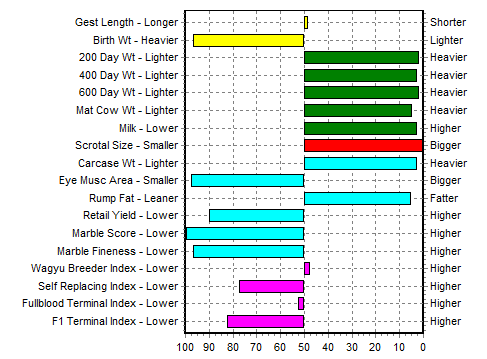 50th Percentile is the Breed Avg. EBVs for 2019 Born Calves
December 2021 Wagyu Breed Plan

Data sourced from University of New England data & more detail can be found here.